The Health Report 2.0 with Dr. Gigi Osler
Date:
Time:
12:00 PM - 1:00 PM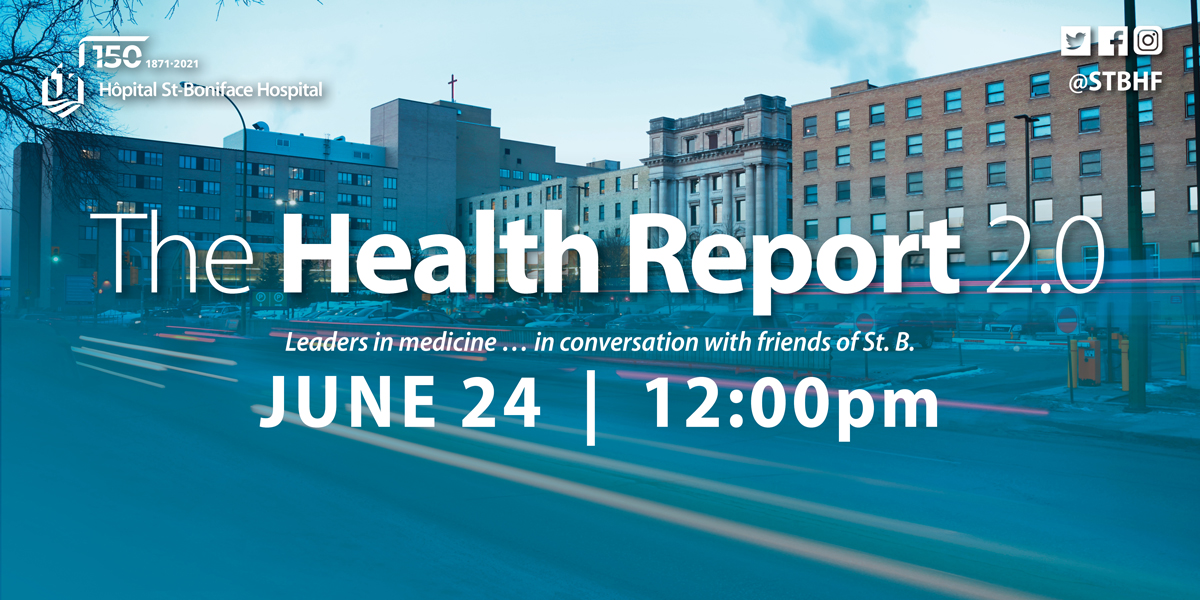 SCROLL DOWN TO REGISTER |
FAITES

DÉFILER

VERS LE BAS POUR VOUS INSCRIRE
Join us Thursday, June 24 on Zoom for an engaging conversation with St. Boniface ENT surgeon Dr. Gigi Osler and Greg Mackling of The Start on 680CJOB.
Greg will chat with Dr. Osler about how she has leveraged her strong social media presence to educate the public about the effects of the pandemic on front line caregivers, the importance of vaccinations, and more. After their discussion, you'll have the opportunity to ask your own questions in the Zoom chat.
You can follow Dr. Osler on Instagram @dr.gigiosler
---
Soyez des nôtres le jeudi 24 juin sur Zoom pour une conversation captivante avec la Dre Gigi Osler, chirurgienne ORL à l'Hôpital Saint-Boniface, et Greg Mackling, animateur de l'émission The Start au 680 CJOB.
L'animateur Greg Mackling causera avec la Dre Osler sur la façon dont elle a tiré parti de sa forte présence dans les médias sociaux pour sensibiliser la population aux effets de la pandémie sur les soignants et les soignantes de première ligne, à l'importance de la vaccination et plus encore. Vous aurez l'occasion de poser vos questions à la suite de leur échange dans l'espace de discussion de Zoom.
Dr. Osler Instagram @dr.gigiosler
---